It's officially sundress season! I'm all for letting the legs come out and play but I'm no longer a fan of the classic bodycon and maxi dresses. So when I stumbled onto this cutie on the Zara app, I knew I would love it. These days the only thing I need from a dress is for it to be comfortable, cool details, and fun color or patterns. This dress I found has it all!
So here are the dets that make this dress amazing. The pattern and material. This dress is this really cool ribbed mesh material, so its super breathable. Only thing that a can a pro or con is that the dress is slightly see through. I opted to wear shorts and a tank underneath, but this dress could also be a really cute cover up for a bathing suit. The hem lines all have this really cute scalloped edge that adds the perfect detail.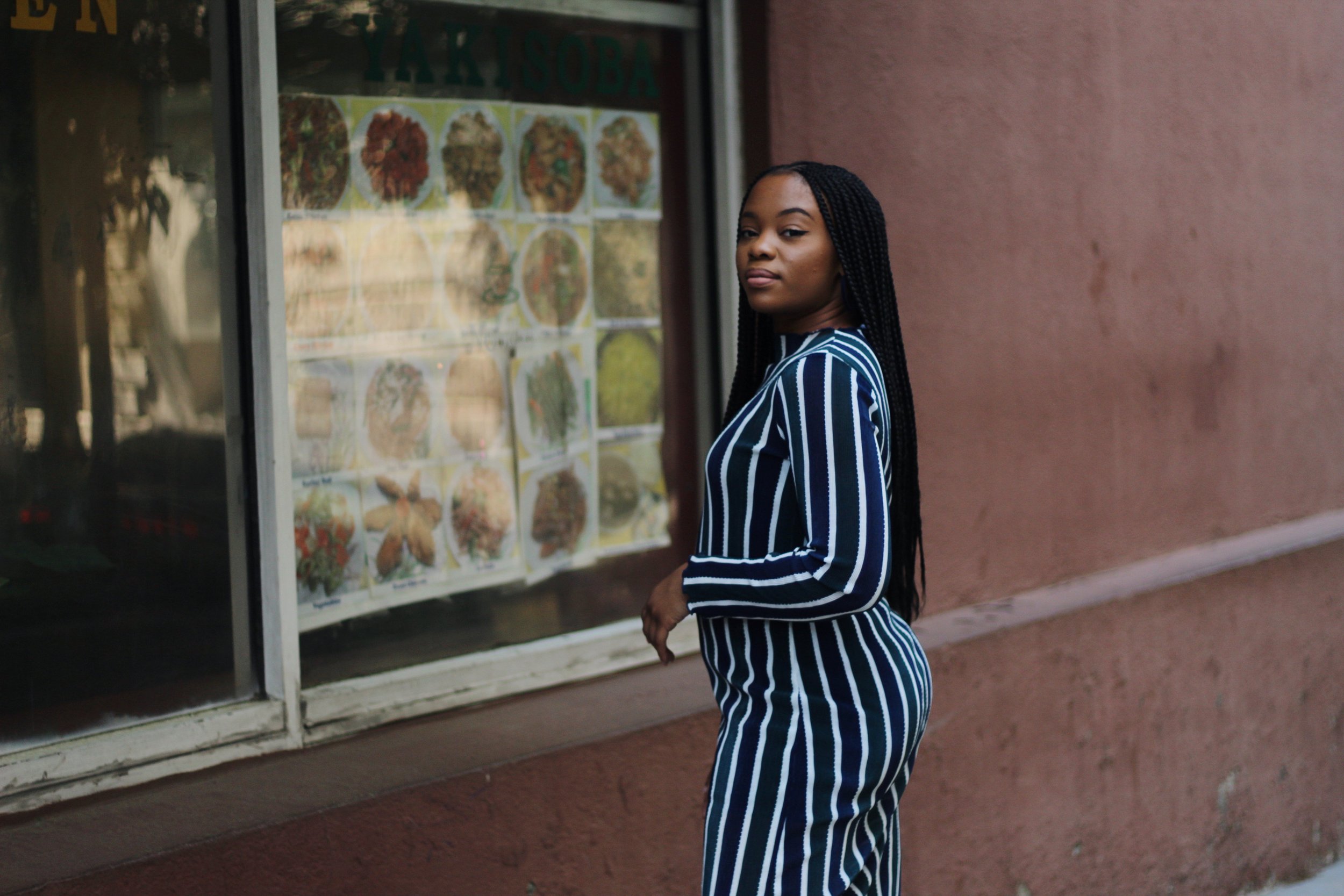 Go for heels if the occasion calls, but I went with my thrifted New Balances to finish of this look. And paired it with my velvet navy blue hoops. Its so simple and so me, I just love it! This is my new favorite dress and I will wear it as much as I can!! Would you rock this fit?